The determination of different species of truffles is based essentially on morphological characters such as shape, size, color, ornamentation of the period, appearance of gleba, perfume and taste; in the laboratory, this is done by spore recognition or by biomolecular analysts. In the world, the number of fungi currently classified as tubers is about 63, compared to 25 in Italy, but only 9 are considered edible and 6 are the most traded.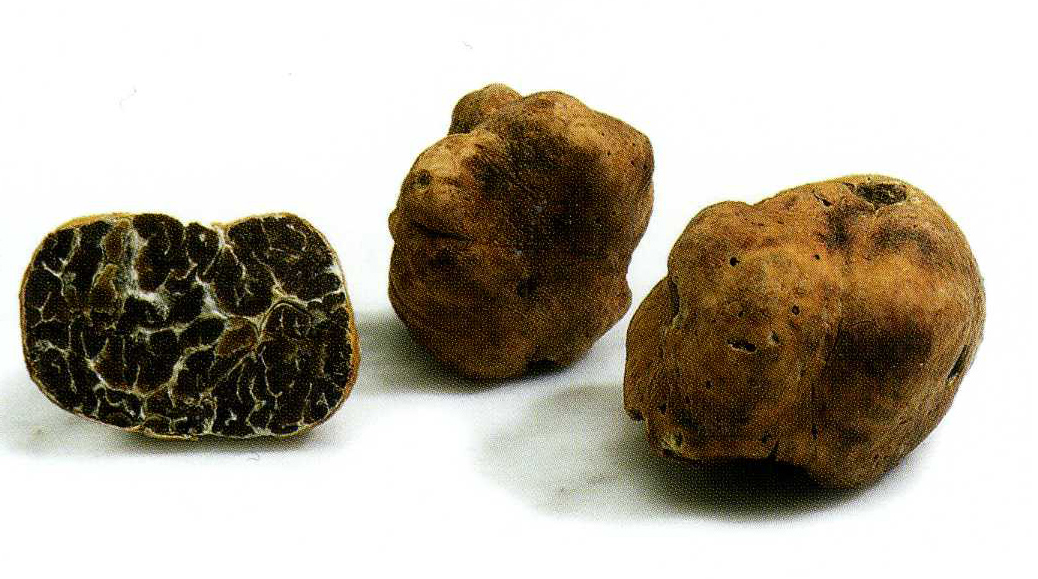 Tuber Borchi Vitt o
Tuber Albidum Pico
Peridium:
smooth, light-colored, variable from ocher white to reddish.
Gleba:
 light in color, tending to become tawny to brown, with large white veins and few.
Form:
variable, round if the truffle is grown in sandy, sometimes irregular, gibbous soils.
Dimensions:
rather small, like a hazelnut or a little more, but can reach the size of an egg. Maturation period: from January to April.
How to identify it: by its smooth peridium, light or reddish colors, small size, garlic scent and late winter-spring growing season.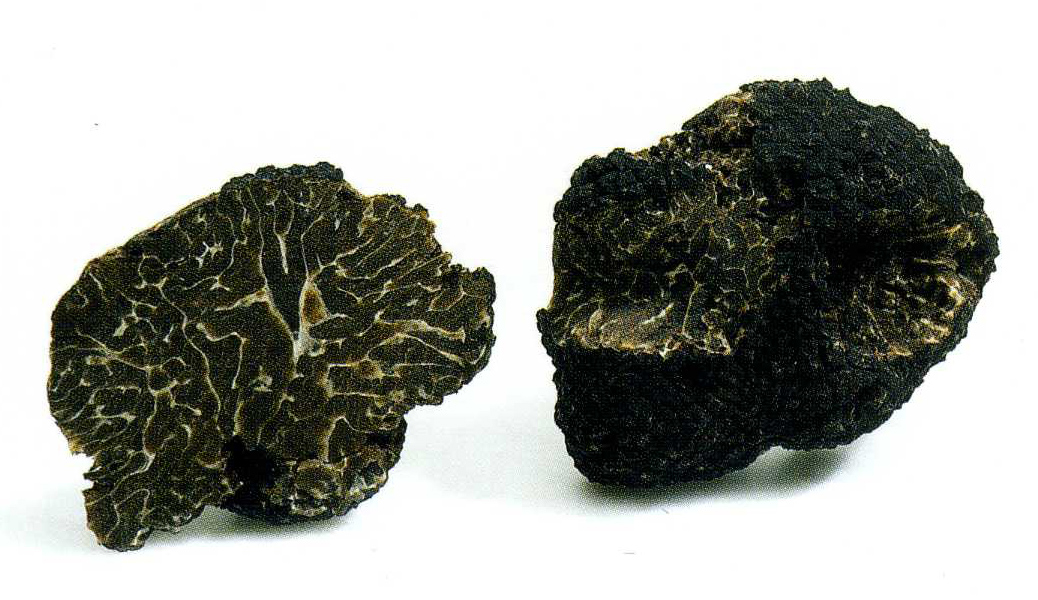 Tuber Brumale Vitt.
Var. Moschatu, de Ferry
Peridium: verrucose, consisting of little black warts little marked.
Gleba: Brownish gray, crossed by obvious white veins, broad and sparse.
Form: Globally globular.
Dimensions: Generally small, on average like those of a walnut.
Maturation period: From January to March.
How to identify it: It looks like the precious black truffle and has a strong smell of moss.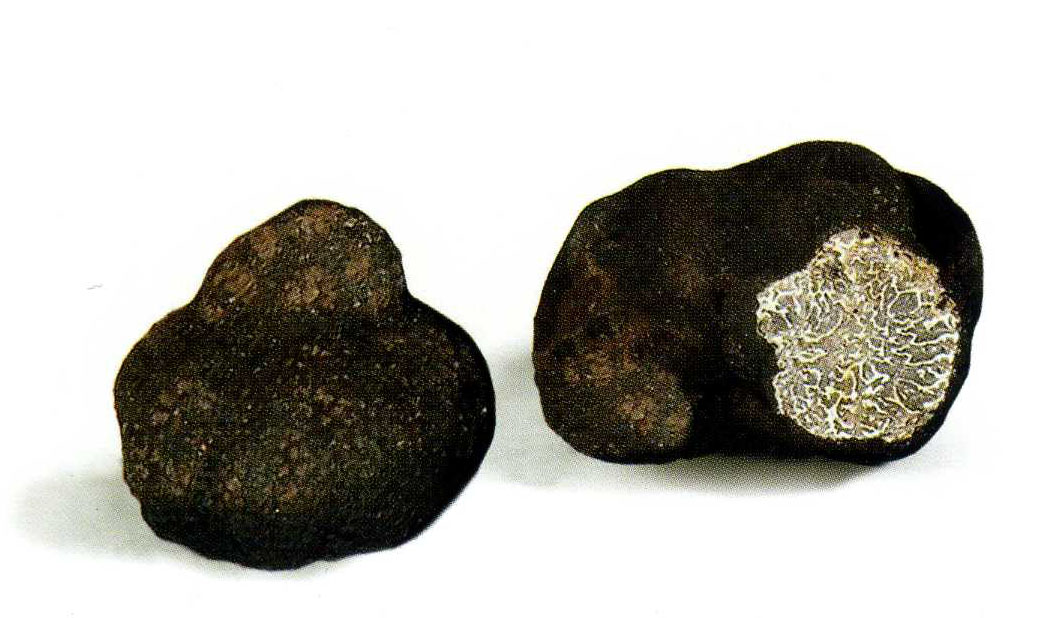 Peridium: compact, externally reddish-brown, becoming darkish brown when ripe. The warts are tiny, hardly noticeable to the touch.
Gleba: compact first white then reddish yellow, purplish brown, with many clear veins.
Form: globular, lumpy.
Dimension: size not exceeding an egg. Maturation period: summer, autumn.
How to identify it: by its smooth peridium, a pleasant smell of garlic, a tasty flavour similar to that of T. Magnatum Pico.
The most popular truffles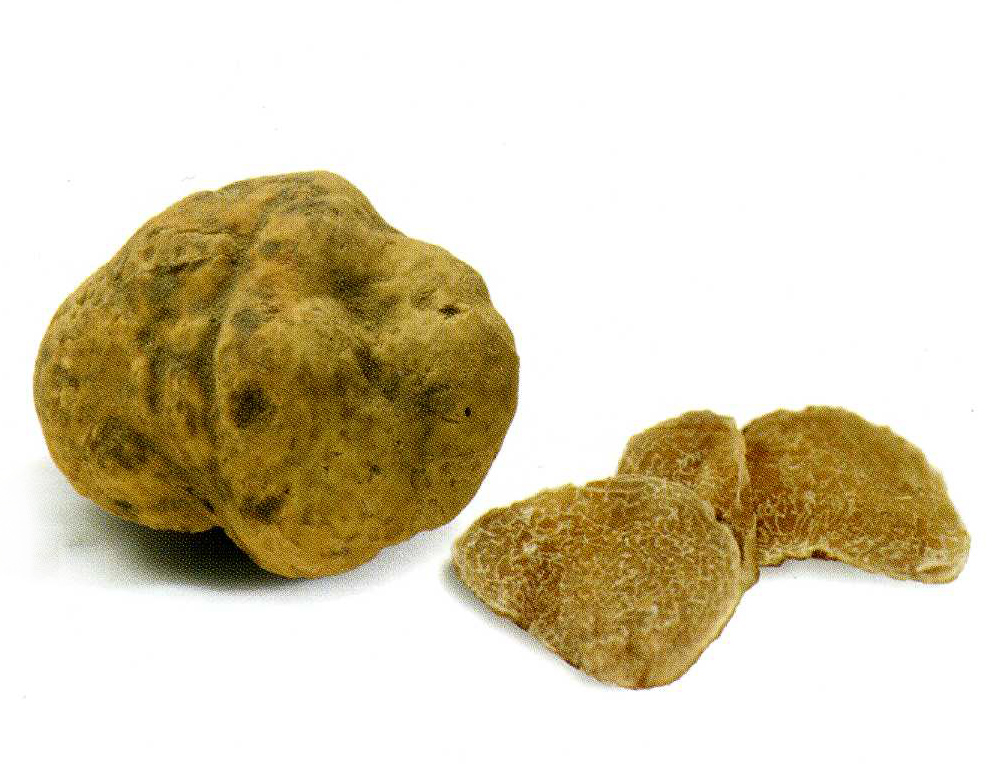 Peridium: smooth, pale yellow, sometimes with greenish tones or ocher yellow.
Gleba: yellowish with hazelnut or brown nuances, sometimes with red punctuation, crossed by a dense weave of very fine white veins.
Form: it can be rounded or even very lobed, or crushed, depending on the type of soil in which the truffle has grown.
Dimensions: this species has very variable dimensions, with specimens reaching pieces of several hectograms and even exceeding one kilogram of weight.
Ripening period: from september to december.
How to identify it:by its smooth peridium, light colors, inimitable fragrance and autumn growing season.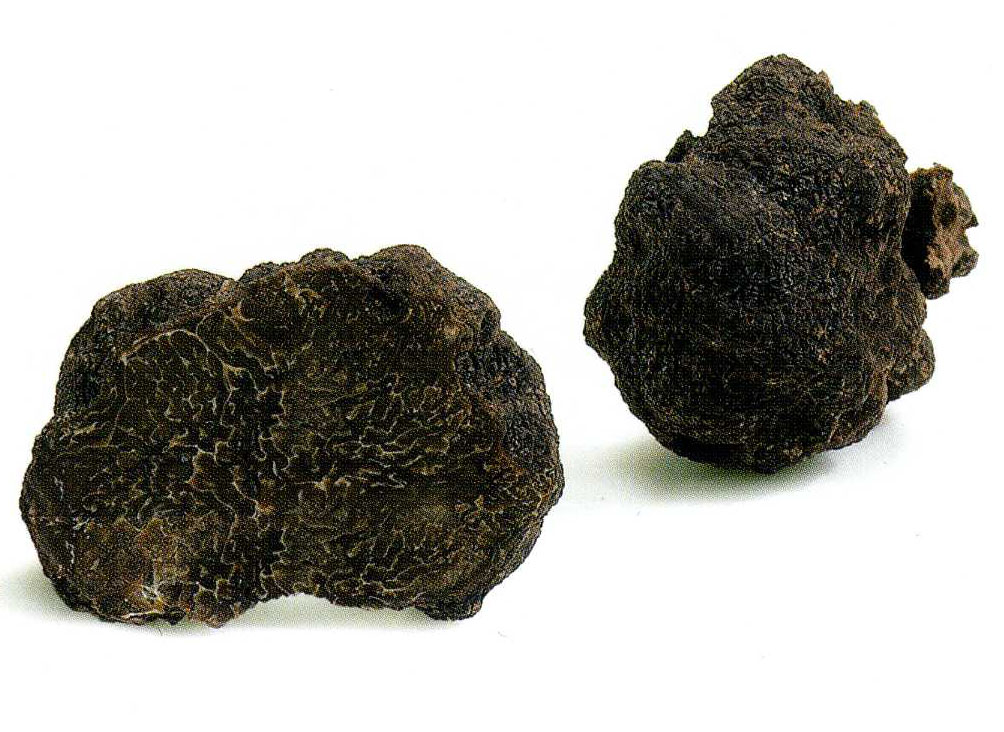 Peridium: verrucose, formed of small slightly pronounced warts, black.
Gleba: black purple in mature specimens, with fine white veins, which tend to turn reddish in the air and disappear when cooked.
Form: generally rounded, but also irregular or lobed.
Dimension:variable, from those of a hazelnut to those of an orange, rarely higher. Ripening period: November to March.
How to identify it: by its small and not very pronounced warts of peridium, dark color with violet reflections of the gleba and sweet perfume.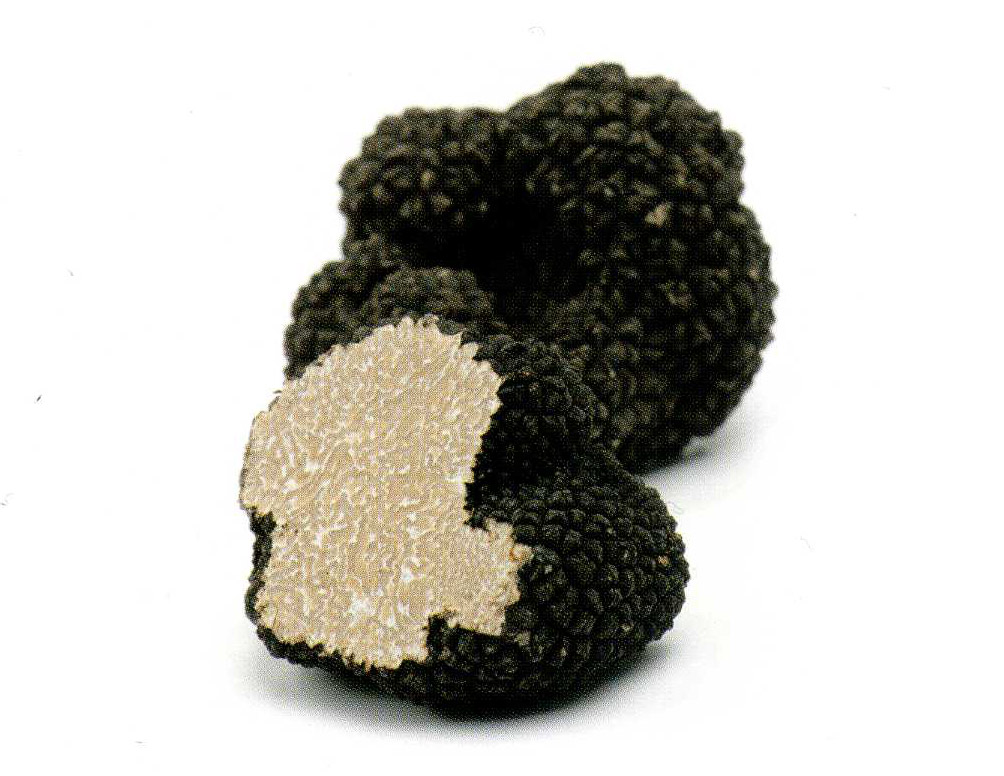 Peridium: verrucose, consisting of coarse and pointed warts at the tip, black in color.
Gleba: hazel with shades of yellow, crossed by white veins very branched, more or less fine.
Form: slightly roundish. 
Dimension: the socalled Scorzone has a fairly high average size; sometimes some specimens can reach a pound of weight. Ripening period: from June to November.
How to identify it: by its roughly verrucous peridium (hence the name "Scorzone"), the lightest Glebe compared to other species of "black truffles", its generally high dimensions and especially its summer ripening period.